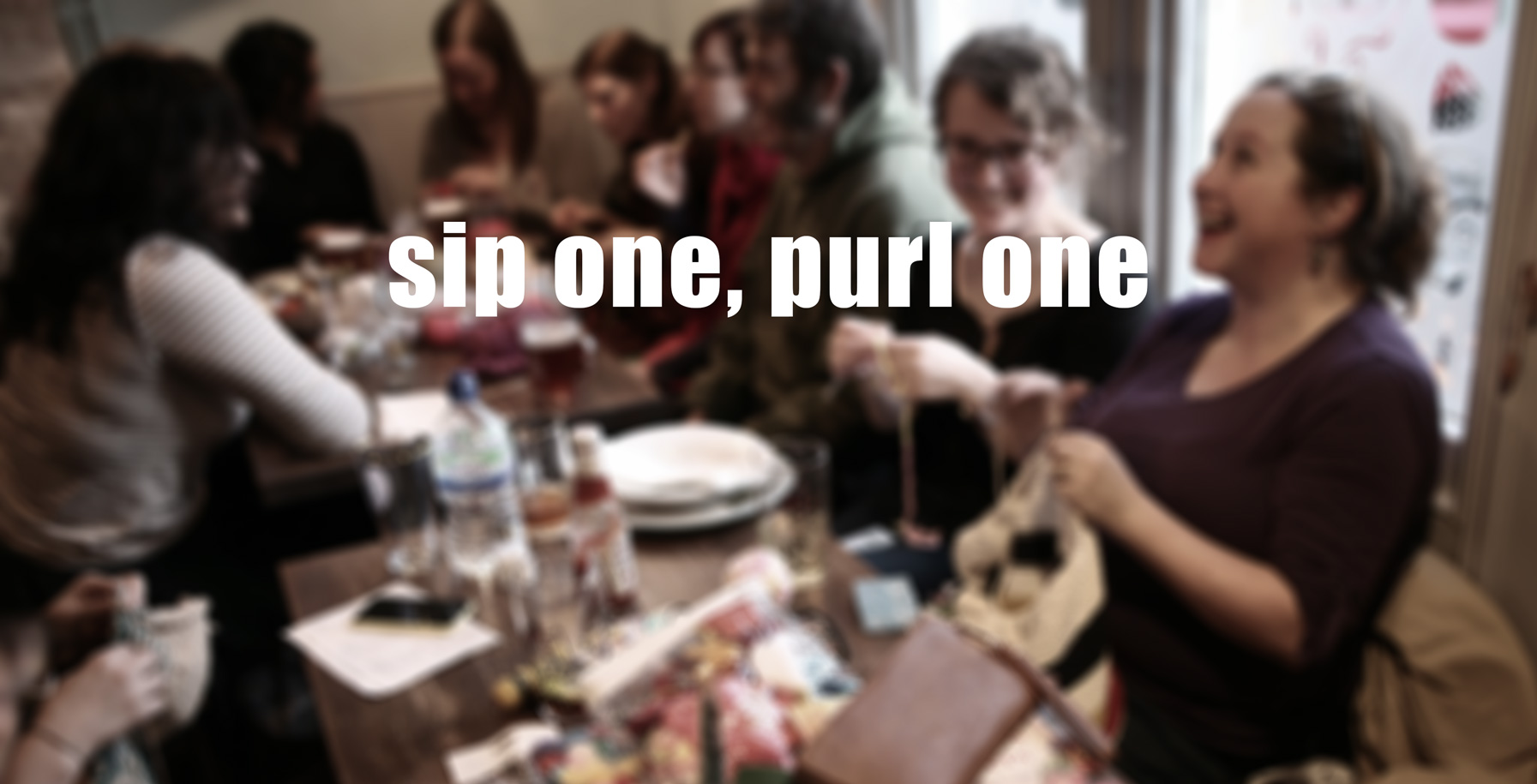 The Drunken Knitifesto
We are the Oxford Drunken Knitwits, and we are knit-aholics. Sip by sip and stitch by stitch, we continue to pursue drunken, hand-cramping knit-thood, whereby all Knitwits have the holy grail of drunken knitting to show off to our friends: a hand-crafted item whose place, time, and method of construction cannot entirely be recalled. If you want to follow us on our path, we can show you the way...
Drunken Knithood
If you're embarrassed to knit in a pub, then you're taking yourself way too seriously, and could use a lesson from a Knitwit. 'Nuff said.
We aim to provide a friendly and welcoming environment to anyone who wishes to join. If you're a true Knitwit, you'll do the same and aim to meet at least one new person at each event you attend.
We pride ourselves in being an active and committed group, where we can find familiar faces week after week. So come along, and stay for a while -- most Knitwits do.
About the Drunken Knitwits
As the Romans used to say...
"Veniimus, bibimus, knitimus"
("We came, we drank, we knit")
Most of our members will agree that the Drunken Knitwits are hands-down the best knitting clubs in existence today, and probably ever. The first chapter was established in Oxford, UK in 2012 to fill a desperate need for old-fashioned drunken knitting get-togethers. Break-out chapters have been popping up ever since and now we're in 3 continents, 4 countries, and 10 cities. There's no looking back! Whether you're a knitter who needs to add a social aspect to your hobby, someone who's always wanted to learn to knit, or someone who's new to town and wants to take on a new hobby while making friends, then the Drunken Knitwits are the people you've been looking for.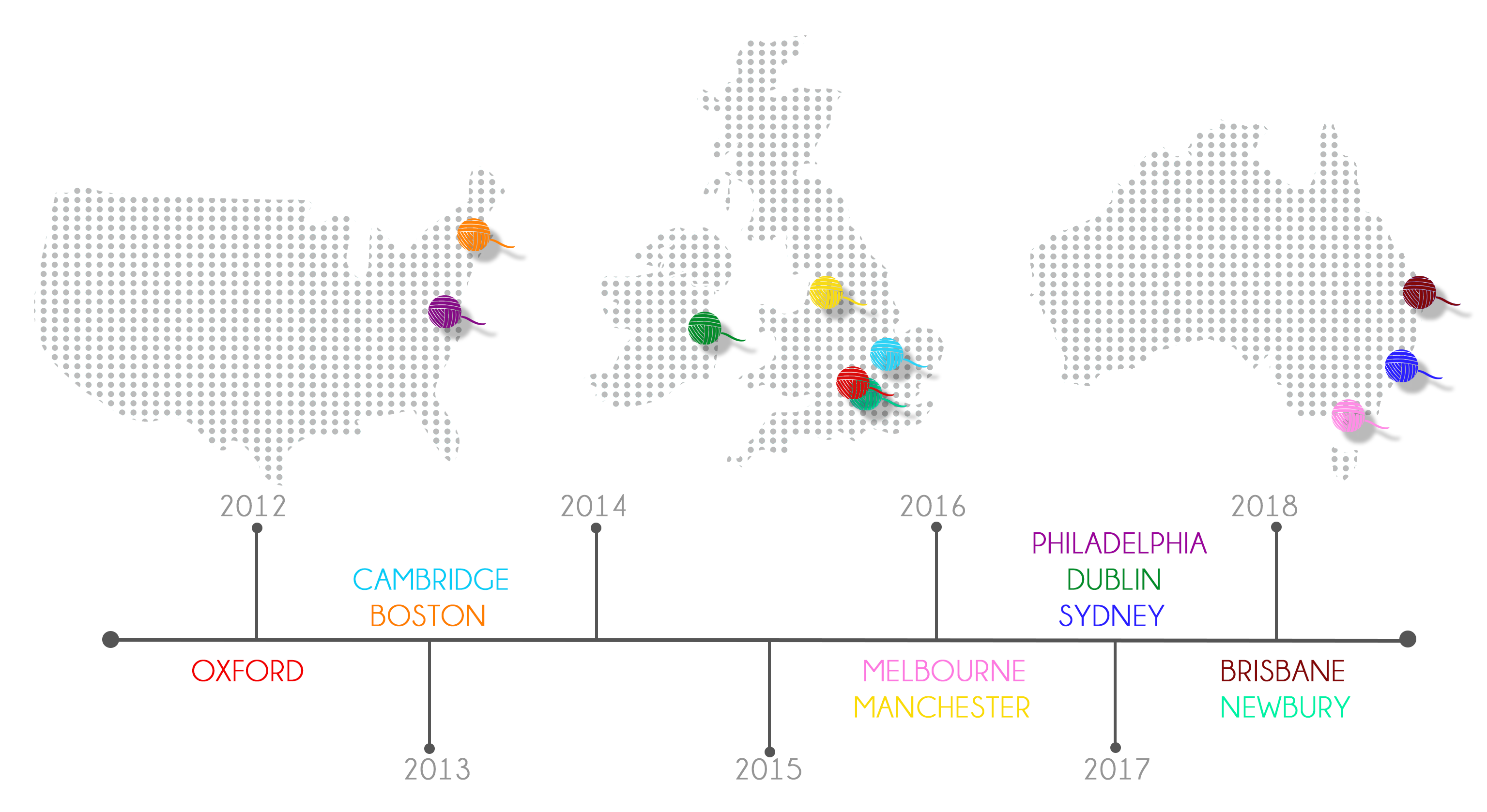 -
Warnings and Disclaimers:
1. You may have to unpick some knitting mistakes after attending a DK event; we suggest bringing simple projects to avoid this hassle.
2. We use the term "knit" roughly; if you prefer crochet, that's cool.
3. Drinking is optional; crafting is not.